Garage Door Styles For Your Southern California Home
With garage doors making up 60% of your home, it's no doubt your garage door choice will make or break the overall look of your home. For many years garage doors were just white and simple. Trends are changing and people are spicing things up a bit, making their homes look more extravagant than ever before. Check our garage door gallery page for new models and styles. Now let's explore some trendy garage door styles you may consider for your Southern California home: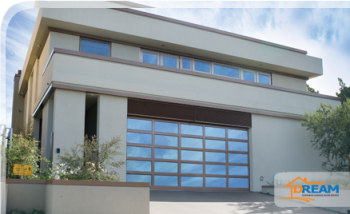 All Glass Garage Door – glass garage doors are indeed growing in popularity especially in the Beverly Hills area. They offer a great compliment to your home and are able to withhold even the harshest weather conditions. In addition, all glass garage doors are a great way to letting in natural light, while at the same time not allowing anyone to see inside. If you live in the 91210 area code, an all glass door garage door would be the perfect way to show off your new luxurious car.
Check out the Beverly Hills home located on 1201 Laurel Way. This beautiful house took advantage of an all glass garage door!
---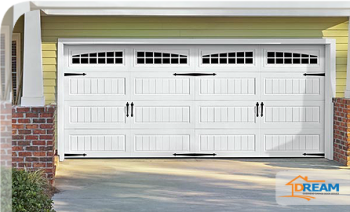 Carriage Style Door – Believe it or not, carriage style doors are still in style! This vintage look was used centuries ago, but is still loved by homeowners today. The main reason residents are going with the carriage look is because it offers a classic traditional look for their home. Best of all, you are not limited to the type of material to use for your garage door. It can be customized based on your personal preference.
---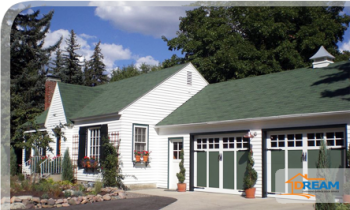 Green Garage Door – Did you know you could get an Eco-friendly garage door? Going green with your garage door is actually becoming more and more common. This can be a smart idea not only for environmental reasons, but also for your wallet. The main goal of resorting to a green garage door is to help insulate your home. These doors are made from a variety of different materials, so you won't have to worry about sacrificing the aesthetic features of your home by going green.
---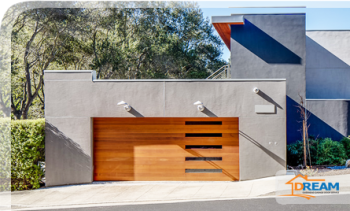 Contemporary Door – whether you would like your garage door to be all glass or carriage style, you could never go wrong with the contemporary look. Contemporary look offers an elegant and sophisticated look which enhances the look of your home.
Of course there are so many options based on your personal preference and lifestyle. There are many garage door styles, colors, and sizes to choose from. Go with the garage door that you believe best compliments your home!